Testimonials
WHAT PATIENTS, DOCTORS, AND STAFF ARE SAYING ABOUT DR. FARRAGO: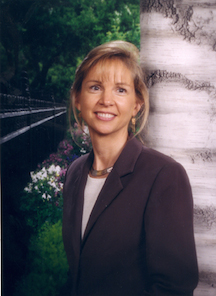 We have been so pleased and impressed with how accessible Dr. Farrago is to us and with the time he takes to address our health concerns. He seems genuinely more interested in helping us stay healthy rather than just seeing us when we are sick. The fact that he can perform adjustments is an added bonus that has made it possible for Rick to discontinue his monthly trips to the chiropractor. Our experience has exceeded our highest expectations.
Becky DuFour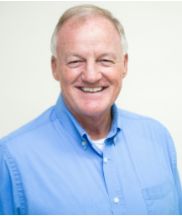 A few months ago I switched to Dr. Farrago and scheduled my first appointment. I was accustomed to the way those appointments have gone before, you know, show up, wait, see the nurse, wait see the doctor for under 2 minutes. Well, at Forest Direct Primary Care I showed up, went right back to see Dr. Farrago, spent 30 minutes talking with him before the nurse (Christine) began the exam. I was there for an hour at least and was being attended to the entire time. At the end of the hour Dr. Farrago knew me better than my previous doctor did after 20+ years. If you live in the Lynchburg area and want personal health care, go to Forest Direct Primary Care.
Albert Billingsly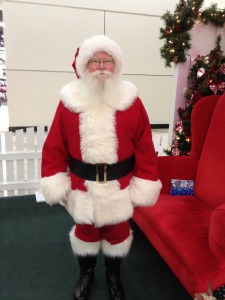 There is a lot to say about what Dr. Farrago has started here in Forest. Just to name a few;
1. You now can have a personalized doctor who is really interested in your well being.
2. He does not have to treat hundreds or thousands, like most doctor practices.
3. When you get an appointment with him, first you don't have to wait and also you are not on a
time limit schedule.
4. It matters to him about what is going on in your whole body, he listens to what you have to
say and then he evaluates.
5. He is not a prescription pusher, he prefers to have your body healed more naturally.
This type of medical care reminds me of yesterday years when doctors would come to your home. Oh by the way, he does that too. Thank you Dr. Farrago for breaking out of what most call the norm.
Sincerely,
Larry R. Hynes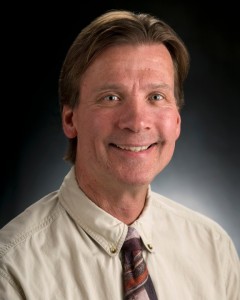 I first met Dr. Doug Farrago when he became my Master's degree advisee at the University of Houston. It was clear from the beginning that although his emphasis was on exercise physiology, his "horsepower" and critical thinking skills would allow him to do anything he wanted to do in the healthcare field. I have only become more impressed over the years with Doug's caring demeanor toward his patients. I have no doubt that his knowledge of exercise physiology and sports medicine have been, and will continue to be an asset for him when dealing with patients, athletes, athletic trainers, and coaches.
James M. Pivarnik, Ph.D.
Department of Kinesiology
Michigan State University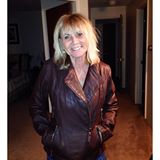 I was a patient of Dr. Douglas Farrago for a number of years before he moved to Virginia. I was so pleased to have him as my doctor for also my daughter who had Down's syndrome , he really takes the time with you and is very caring of your needs. I would highly recommend him, we miss him here in Maine.
Mona Milo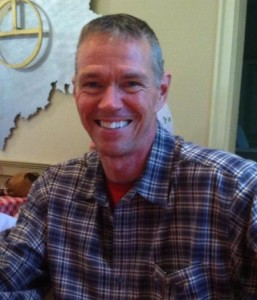 It is my pleasure to recommend my colleague Douglas Farrago, M.D. Dr Farrago and I were chief residents together at Eastern Maine Medical Center in the 1990′s. Dr Farrago and I ventured on to Lewiston, Maine and worked in the department of family medicine at 2 hospitals for a period of 16 years. . Dr Farrago practiced Family Medicine in the "old time family doctor" sense. He saw patients in the office, hospital, nursing home, and emergency room. He is an outstanding clinician with exceptional skills in the diagnosis and treatment of medical illness. He is skilled in the practice of osteopathic manual medicine which is helpful in a myriad of musculoskeletal problems, involving the spine and the extremities. He is exceptional in his knowledge of sports medicine and has invented several medical devices used by professional athletes. He is an outstanding doctor and I would recommend him without reservation to family and friends alike.
Sincerely,
Ray Stone, D.O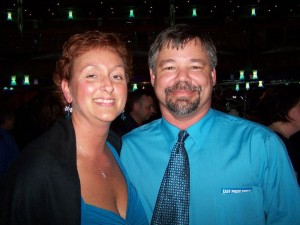 Dr. Farrago was my wife and myself family doctor for several years. Dr. Farrago is a very caring and thorough physician. He truly cares about his patients and has always gone above and beyond in treatment my family. My wife is a two time cancer survivor, who suffers from arthritis. I have a blood condition that requires constant review. Dr. Farrago was never too busy to discuss my treatments or results of any test. We highly recommend Dr. Farrago for all your medical needs.
Tim and Janice Lare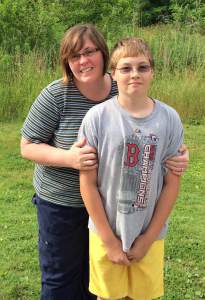 My name is Jessica Hathorne and Dr Farrago is my family's doctor. I have always had a great experience at the office. I never waited more than 5 minutes in the waiting room. Dr . Farrago was always on time. Not only did he have eye contact and focus on my problems but he would take the time to research up to date information to make sure I was getting proper treatment. I trusted Dr. Farrago so much that I brought my infant son to his office. I never had a second thought about a pediatrician. My son now 12, healthy, vaccinated despite the media ( thanks to a great doctor who did his own research) will continue a healthy lifestyle because of all the education and support he received from his doctor. My son will always look up to Dr. Farrago simply because they have built a great doctor patient relationship. Thank you Dr. Farrago!!
Jessica Hathorne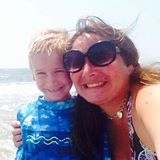 Douglas Farrago is one of the best family doctor's around.  There is no one that could replace him. Doug is caring, kind, listens and is understanding. He takes the time with all his exams and has great bed side manners . After I had my child, I brought my son in to see Doug from birth.  My son loved Doug as well.  He would wear a pooh hat with a big smile! There is just so much I could go on and on.  Dr. Doug is just an amazing doctor!
Darcy Laprise Smyth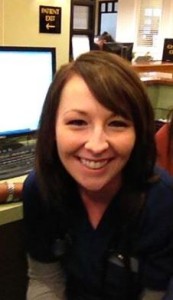 I have known Dr. Farrago for 2 years and worked with him for half of that time as his physician assistant. Dr. Farrago was always approachable and willing to answer questions to ensure our patients received the best care. Patients loved him and asked for him by name at return visits. His professionalism, care, and personal attention to his patients were evident in their praise and satisfaction. I am grateful to have been part of Dr. Farrago's team and wholeheartedly recommend him!
Courtney Stewart PA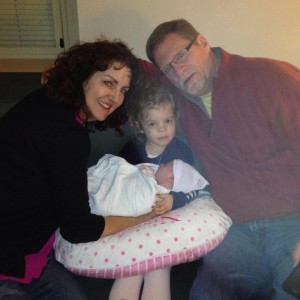 My family and I were very sad to lose Dr Farrago as our physician. His dedication to our health was exceptional. The genuinely caring manner Dr Farrago practices is truly special . We wish him the best of luck in his new location !
Sarah Ellis

Dr. Farrago's intellect, ability to problem solve and his critical thinking skills come together to make him the ideal physician for someone seeking to regain wellness or maintain and improve their health. Doug is the model of what we wish all primary care providers could be.
John Comis DO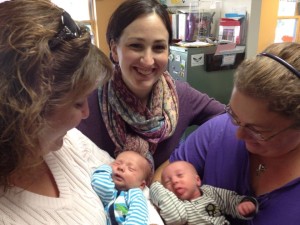 Dr. Farrago was my children's doctor for many years. He would come into the room wearing a funny hat and always made my kids feel at ease. He took his time with us and never made us feel rushed. He listened to concerns I had as a parent and took the time to explain anything I didn't understand. We were very sad when we had to find a new doctor because he had moved. I would highly recommend Dr. Farrago. He is one in a million!
Kiaya Berube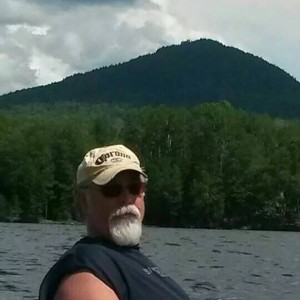 Dr. Farrago has been my family physician for many years. He is always very helpful and always upbeat. No matter what he always finds a way to fit you in to his schedule when you need to see him. Top shelf man!
Kurt Campbell

In the time I had the pleasure of working with Dr. DouglasFarrago, I was blessed to work with a physician that did not see nor treat simply a symptom or a disease but to watch a physician that saw and treated a person. In addition to the care he extended to his patients, he also saw and extended his faith in his clinical staff. 
Beverly Davis RN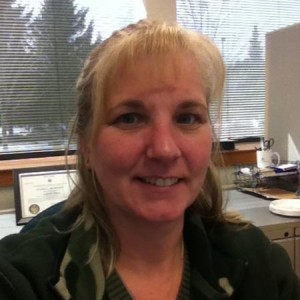 For over 18 yrs Dr. Farrago would fit my family into his daily schedule when they were hurt or sick. He would even call us on the weekend when test results came back. When we found out he was moving to VA he still helped us find the right doctor to fit my family. Dr. Farrago is a caring, friendly and all around family first doctor that will be there always for your health needs.
Wanda Morrison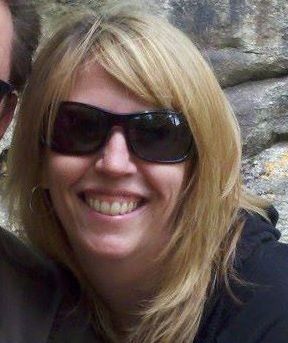 Dr. Farrago was my children's doctor for years. My children would actually love going to their visits wondering what he would have for a hat on or if he would turn around with a fake rat in his mouth. I trusted him with my children's health and would recommend him to any friends and family. I also worked with Dr. Farrago for years and was happy to say I did due to his the level of care and compassion for his patients.
Tammy Bellefleur
I had the pleasure of working with Dr. Farrago in the Urgent Care setting. He practices with the utmost integrity, compassion and respect. Clients were always pleased with his care and bedside manner. As a colleague, Dr. Farrago was always eager to teach, learn, and help improve the practice to provide the highest quality of care for clients. I would be honored to have Dr. Farrago as a physician not only for myself but my family.
Whitney Pugh NP